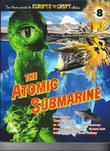 A wonderful new book just out, "The Atomic Submarine", by Tom Weaver, has an introduction by me as I had a role in the film (1959)as Dr Carl Neilsen . The book includes the full length script.
-The film was an enjoyable sci-fi drama produced by Alex Gordon.



---
I want to share this nice note from Billy Schenck, whose painting is on the cover of West of Hell. I cut some mentions he made about a couple of story points because I don't want to spoil the surprises for those who haven't read it yet.
Cheers, Brett

"I finished reading "West of Hell" a couple of days ago. That is a really good western! I was amazed at how many people got shot dead before the end of the story, and horses too. Thank god you had a few folks left that could end the story.
You had that story action packed from beginning to end, and a lot of original concepts going on. Well done!
The whole story was really visual for me and I just kept thinking could this turn into a screenplay? Do you think there is any possibility for that to happen?"


---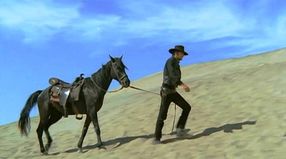 ---
---
---
---
Hello there!
I am happy that we have been able to stay in touch via this website, and of course, with Facebook and Twitter.

After a number of years living and working abroad, this native born, 5th generation Southern Californian, is happily married and settled not far from where he was born. Although I really like it here, I have also enjoyed my many years of residing in Rome,Italy, San Jose,Costa Rica and Toronto,Canada.

Except for my daughter and two grandchildren in Southern Germany, most of my family is living in this general area. My parents have passed on, but three of my children and three of my grandchildren, as well as a large extended family, live reasonably nearby.

Apart from my successful screen career, I have kept up with my novel and screenplay writing, plus:
- Six years teaching at the University of Costa Rica, and acting in some Spanish language movies and TV.
- Many years in Canada, acting in US & Canadian movies & TV.
- I spent the balance of my years abroad in Rome, Italy, enjoying a long career as a star in numerous European movies & TV.
I am looking forward to co-starring in a new Spaghetti Western, "The Legend Lives," that will soon be going into production. My latest book, " West of Hell," has received a good response.

I've been happy following a less conventional career path, and now consider myself as a writer who acts rather than as an actor who writes.
The details, some photos, video links, and some reminiscences will be found elsewhere in this website. I hope you enjoy looking through it!

With my very best wishes,

Brett